Apprenticeships
€2,250.00
Learning a socially valuable skill can help a young person earn a steady income and provide for their family. Concern works with young people living in extreme poverty to provide them with both the training and equipment needed to learn a technical skill, helping them to develop a sustainable livelihood.
A gift of €2,250 could put five young people through a six-month apprenticeship.
This gift goes towards our livelihoods programme.
Description
How Gifts Work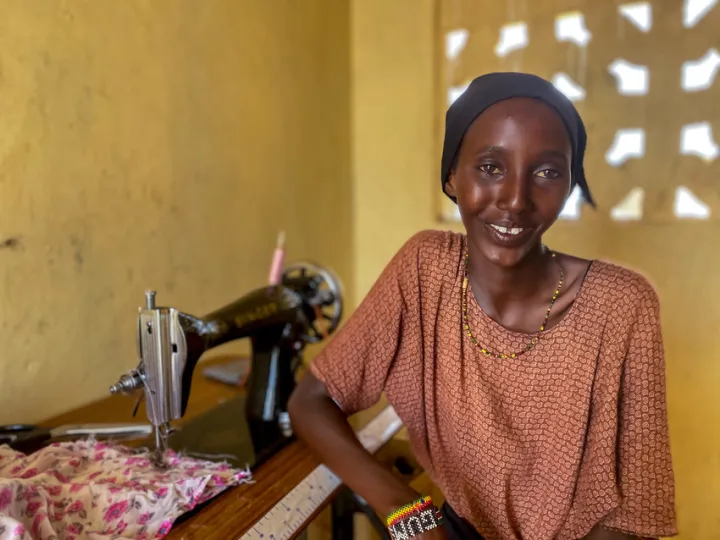 Daro Shunehan is studying tailoring as part of Concern's livelihoods programme in Kenya. Photo: Jennifer Nolan/ Concern Worldwide.