Apprenticeships
€2,300.00
This gift could put ten young people through a six-month apprenticeship.
Without any specialist skills or training, it can be incredibly hard for a vulnerable person to break out of the cycle of poverty.
However, this magical gift can provide someone like Suheend with a 6-month apprenticeship to help them take control of their life.
This gift goes towards our Livelihoods programme
Description
How Gifts Work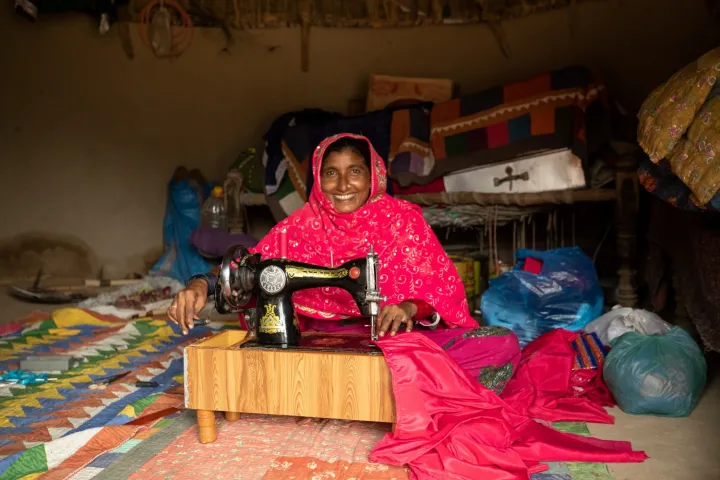 As part of Concern's livelihoods programme in Pakistan, Suheend was provided with training in tailoring as well as a sewing machine.
She now supports herself by tailoring clothes for women in her own as well as nearby villages.
You have the power to completely change a person's life with this gift.
Photo: Khaula Jamil / Concern Worldwide.