Apprenticeships
€2,300.00
Learning a socially valuable skill can help a young person earn a steady income and provide for their family. Concern works with young people living in extreme poverty to provide them with both the training and equipment needed to learn a technical skill, helping them to develop a sustainable livelihood.
You could help to put 10 young people through a six month apprenticeship.
This gift goes towards our livelihoods programme.
Description
How Gifts Work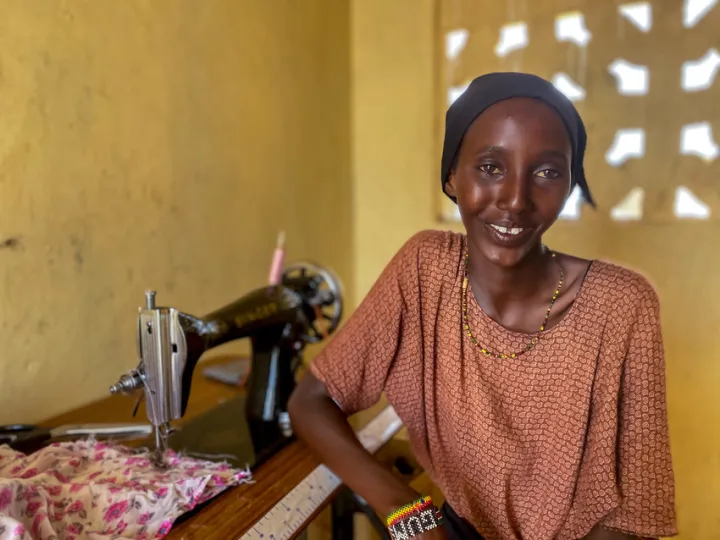 Daro Shunehan is studying tailoring in Northern Kenya. As part of her apprenticeship, she has received training and tools, such as a sewing machine and materials.
This gift will allow her to perfect her sewing skills so that she can design clothes, make alterations and mend items.
Providing an essential service for her community and a handy source of income for herself and her family.
She was delighted when she heard she would be afforded this opportunity and is excelling in her training.