Village Wells
€5,200.00
Access to safe water lowers the risk of disease and leads to better sanitation habits, both of which are critical during the current Covid-19 pandemic.
A nearby water source also reduces the time and risk associated with collecting water from far away sources, a task often left to women and children. Concern builds wells in order to bring clean, safe water into villages.
A gift of €5,200 could provide four communities with their own well.
This gift goes towards our health programme.
Description
How Gifts Work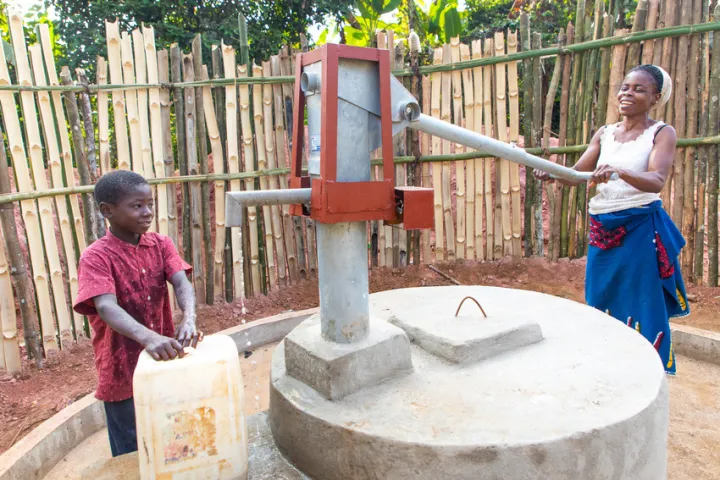 Naomi collects water with her son Lawrence. The village pump was installed through a Concern programme in Liberia.
Photo: Gavin Douglas/ Concern Worldwide.