Village Wells
€5,200.00
Change the lives of FOUR communities like Sadah's with this unforgettable gift.
In many vulnerable communities, where water is scarce, people can be forced to go without it for days, or even settle for contaminated water.
But you could provide a safe, clean andeasily accessible water source right in the middle of a town!
This gift goes towards our health programme.
Description
How Gifts Work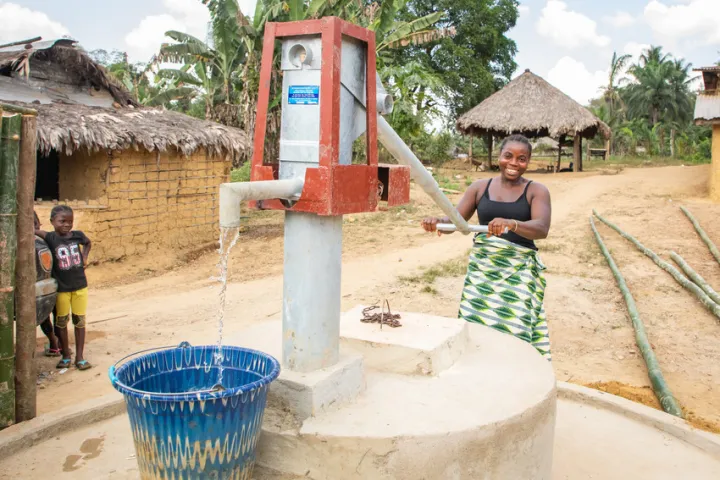 Abundant in rivers, rainforests, and lakes and with annual rainfall more than double that of Ireland, Liberia is one of the wettest countries in the world. Yet in a cruel twist of fate, it is a country with some of the worst access to safewater.
Thankfully, eight-year-old Lucy can now help her mum Irene collect water for the family to drink and cook with, without the risk of deadly disease and the whole community now has access to the clean water they so desperately need.
Photo: Gavin Douglas / Concern Worldwide.