Climate Smart Farming Kits
€5,250.00
This gift could provide 50 climate smart farming kits to farmers.
The ever-changing climate is making it harder and harder to grow food in communities that rely on the land for their income and nutrition.
Your gift can help farming families like Jenala and Mary's grow enough food, no matter what climate challenges crop up.
This gift goes towards our Livelihoods programme.
Description
How Gifts Work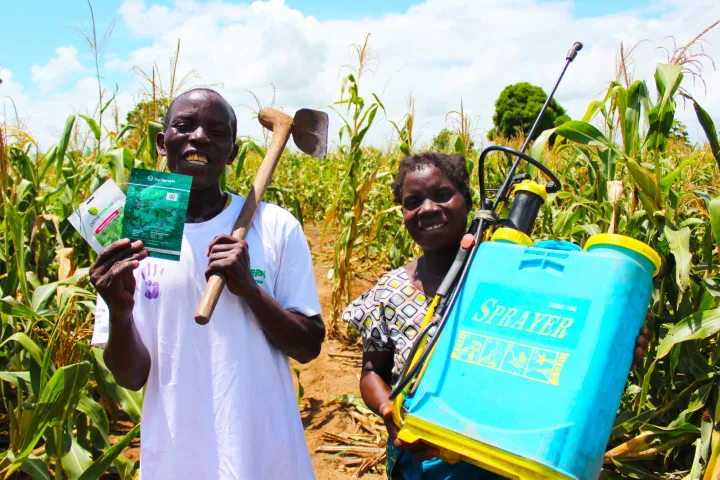 This gift includes all the tools and training a farmer needs to make use of climate-smart farming techniques, plus plenty of drought-resistant vegetable seeds too!
Photo: Jason Kennedy / Concern Worldwide.