Empower Her Future
€1,100.00
In some communities, girls have difficulties accessing education, and face pressure to leave school and marry young. This gift will help vulnerable out-of-school girls prepare for education and employment, by boosting literacy, numeracy and life skills through community sessions and providing the stationery essentials they'll need to succeed. Change a girl's future like Mariatu's and help more girls break the poverty cycle with this incredible gift.
A gift of €1,100 could help 30 girls lift the barriers to education.
This gift goes towards our education programme.
Description
How Gifts Work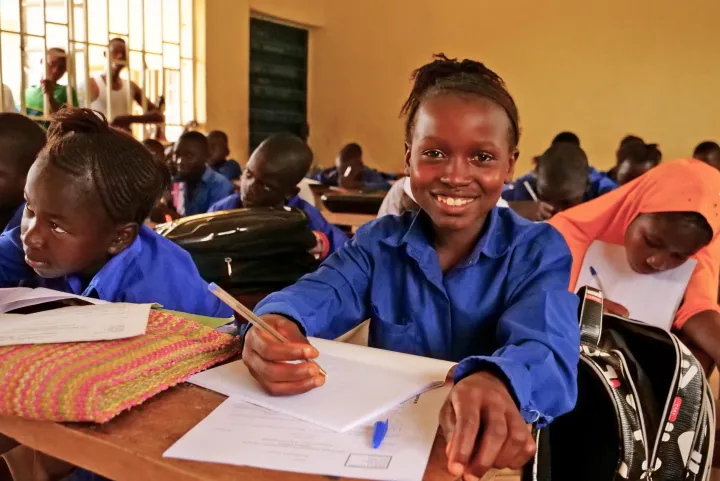 Mariatu attending a class 6 lesson in her school in Masakong, Sierra Leone.
Photo: Conor O'Donovan / Concern Worldwide