Family Survival Packs
€500.00
Across the world, multiple crises such as conflict and natural disasters have forced many families to flee their homes. This December, many families will be spending their first Christmas as refugees, often in unsafe conditions and facing the risk of infectious diseases. You could provide them with hope and the basic essentials they need to save lives and reduce suffering. Each life-saving pack can include things like soap, warm blankets, baby healthcare items, and much more.
A gift of €500 could provide ten families with emergency survival packs.
This gift goes to our Emergencies programme.
Description
How Gifts Work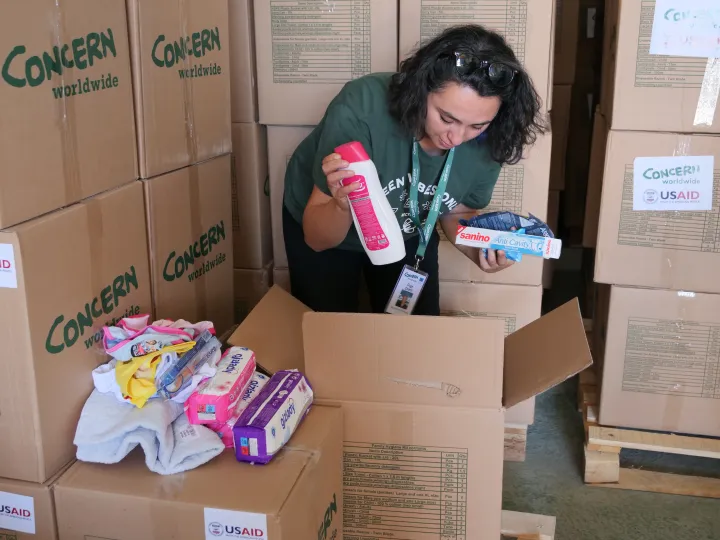 Concern staff check contents of a hygiene kit in a warehouse in Adiyaman, Turkey.
Photo: Eugene Ikua / Concern Worldwide