Keep Girls in School
€1,200.00
Education is one of the most effective tools in improving health, nutrition and income opportunities. However, in some countries, girls don't have the same opportunities for education as boys.
One of Concern's key focus areas is increasing access to education. By ensuring a girl's education, it can increase her earning potential, help her avoid early marriage and challenge discrimination.
A gift of €1,200 could help 20 girls stay in school for 2 extra years.
This gift goes towards our education programme.
Description
How Gifts Work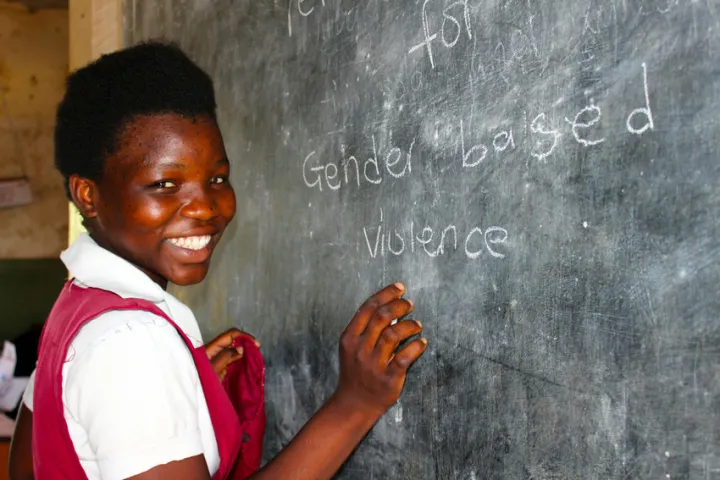 Rebecca Karistu is a student in Sekeni Primary school and studies a range of subjects including Science & Technology and Creative Arts.
Concern provides support to her school in the form of capacity building and teacher training.
Photo: Jason Kennedy/Concern Worldwide.