Emergency Survival Packs
€500.00
Provide ten families with emergency survival packs.
When conflict, earthquakes or droughts hit, many families are forced to flee from home - and they are left incredibly vulnerable.
Give this gift and provide a family with the essentials they need to survive, such as blankets, sleeping mats, cooking utensils, clothing and hygiene kits.
This gift goes towards our emergency programme.
Description
How Gifts Work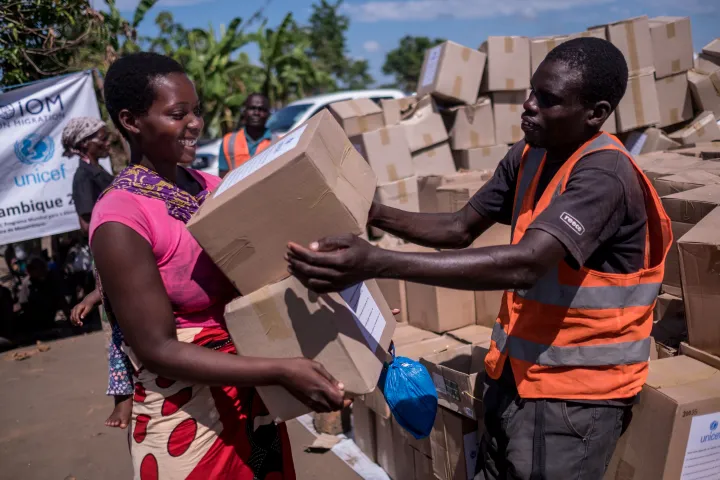 Elina Joao (22) collects supplies from a Concern distribution in Ndeja, Mozambique. They include hygiene kits, kitchen kits, shelter and bedding materials.
"These are all the things that we lost in the flood".
Photo: Tommy Trenchard / Concern Worldwide