Farmyard Bundles
€525.00
Secure livelihoods offer a pathway out of poverty. From producing milk and grazing the land, to laying nutrient-packed eggs, livestock can provide an invaluable source of both food and income.
With a farmyard bundle, a household receives their own goat, cow and six chicks, so that they can start working their land, growing produce and having a nutrient rich diet.
This gift goes towards our livelihoods programme.
Description
How Gifts Work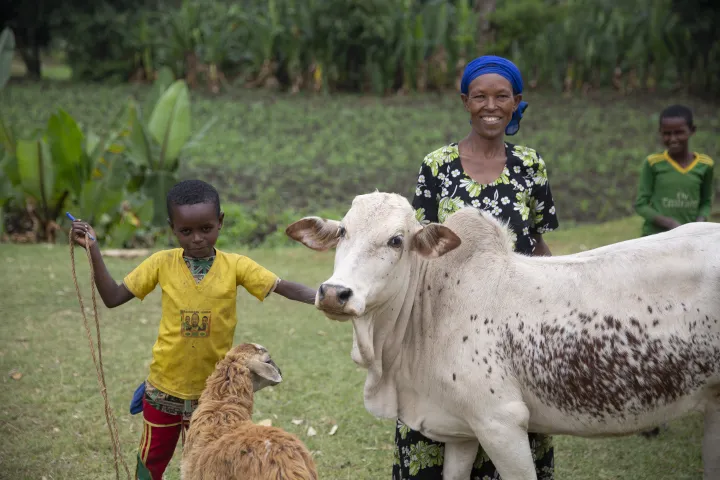 As part of a Concern programme in Ethiopia, Mestawat Sorsa has started her own grain milling business and acquired a donkey, a cow, and a sheep.
Photo: Kieran McConville / Concern Worldwide.