Five Goats
€200.00
Buy five goats for families to provide both soil-boosting manure and gallons of nourishing milk. On top of that, when they breed, their kids can be given to neighbouring families so they can benefit too.
This gift goes towards our livelihoods programme.
Description
How Gifts Work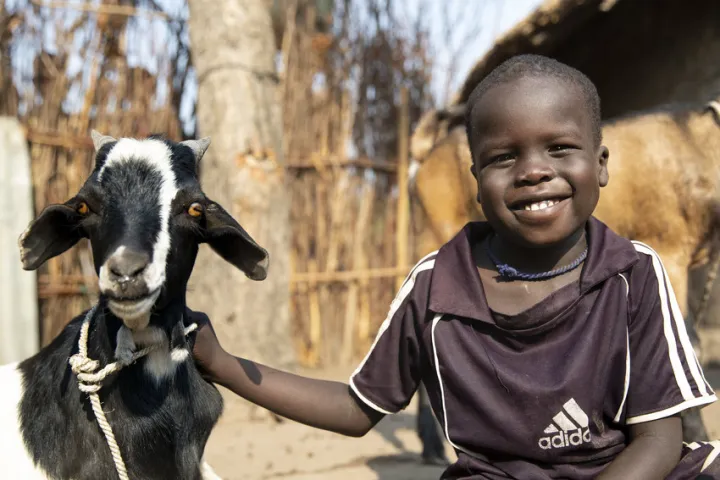 Nyabiel Nyang is a South Sudanese refugee living in Pugnido Camp, Gambella, Ethiopia, with her sons Wiyual and Chiny.
Chiny is pictured here with one of the family's goats.
Nyabiel is taking part in Concern's livelihoods program, which includes a small ruminant element. Concern have supported South Sudanese refugees in Gambella, Ethiopia with livelihoods activities, including small ruminant husbandry.
Photo: Kieran McConville / Concern Worldwide.