Four Cows
€10.00
Buy four cows for four families and make sure someone's glass is always half full.
A cow can produce over 5,000 litres of milk a year, and their grazing and manure keep the ground healthy and fertilised for growing crops.
This gifts goes towards our Livelihoods programme.
Description
How Gifts Work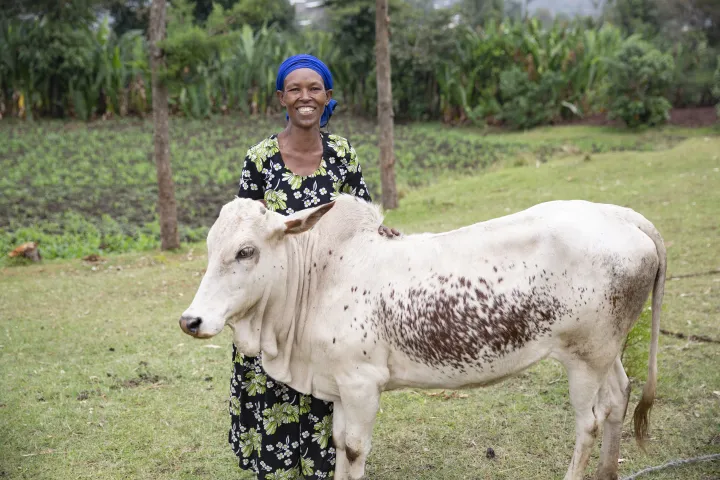 Mestawat Sorsa is taking part in Concern's livelihoods programme in Ethiopia, which has helped her to start a grain milling business.
The programme has allowed her to buy a donkey, a cow, and a sheep and make improvements to the family home.
Photo: Kieran McConville / Concern Worldwide.